The Indigenous Tourism Collaborative of the Americas (ITCA) is asking travel industry leaders to help build the largest database of Indigenous tourism resources ever created.
The Indigenous Tourism Resource Portal will be a comprehensive online platform that offers resources and tools to help Indigenous peoples, their stakeholders, and partners develop and manage tourism. The new portal is a keystone of ITCA's action agenda as the tourism industry recovers from COVID-19.
Founded in 2021, the ITCA was created to serve as a collaborative advisory network of Indigenous and non-Indigenous tourism leaders, community members, policymakers, and business owners across the Western Hemisphere. Members are working together to recover from COVID-19, build capacity and resilience in Indigenous tourism, and gain respect and inclusion for Indigenous tourism leadership in governments and within the tourism industry.
According to Skift, Indigenous tourism had been "growing exponentially" before COVID-19 hit. The sector nearly doubled in size in the United States between 2007-2017, and in Canada it was growing faster than the tourism industry as a whole. That growth came to a grinding halt in 2020, and research shows that Indigenous tourism was disproportionately impacted by the pandemic.
The Adventure Travel Trade Association (ATTA) joined ITCA as a founding partner last year, working to support and develop sustainable Indigenous tourism across the Americas. By signing the partner pledge, the ATTA is committed to working with more than 100 Indigenous, government, industry, and academic stakeholders and leaders to address the most pressing issues facing the Indigenous tourism sector today.
The Indigenous Tourism Collaborative is currently focused on three main areas:
Indigenous Tourism Recovery and Resilience
Building Indigenous Tourism Capacity, Sustainability, and Technology
Respect and Inclusion for Indigenous Tourism
Each strategic focus is spearheaded by a team of two advisors: one Indigenous Community Leader and one Industry Champion from the tourism industry who works in support of the Indigenous Community Leader and represents the private sector. ATTA's Community Lead for Latin America and the Caribbean, Sharon Conceiçao, was selected to serve as the Industry Champion for building Indigenous tourism capacity, sustainability, and technology.
"[This collaboration] has been the work of several months with the participation from representatives of Indigenous peoples, boards, academics, tourism entrepreneurs, and others,"  Conceição said. "Our job is to understand in a sensitive and comprehensive way the needs of those who want to work with Indigenous tourism."
As a founding partner of ITCA, the ATTA is asking for your help in collecting existing tools and resources. Expertise is requested from all aspects of tourism, including marketing, conservation,  inter-governmental and private sector agreements, and supply chain management. To see the full list of topics and tools needed, or to submit, please visit: the Indigenous Tourism Resource Portal.
While submissions are requested as soon as possible, please note this first round will close on 1 November 2022. The ATTA would like to thank contributing members in advance for supporting this partnership and working together to create this vital resource.
"We are honored to have the opportunity to work with the Collaborative on this important project for Indigenous Tourism," said Mira Poling Anselmi, Community Director of ATTA, who has been a member of the project since the beginning. "We are learning a lot while also using our experience and global network to assist the 'building capacity, sustainability, and technology working group.' We are currently discussing workforce skills and readiness training, product development, business development, resisting conformity and creating community experiences, and building community level leadership."
To join the conversation and receive updates from the ITCA on social media, please follow:
#IndigenousTourismAmericas
#TurismoIndígenaAméricas
Indigenous Tourism Forum of the Americas Facebook Page
ATTA members that work in Indigenous tourism or want to get involved are invited to join our HUB group.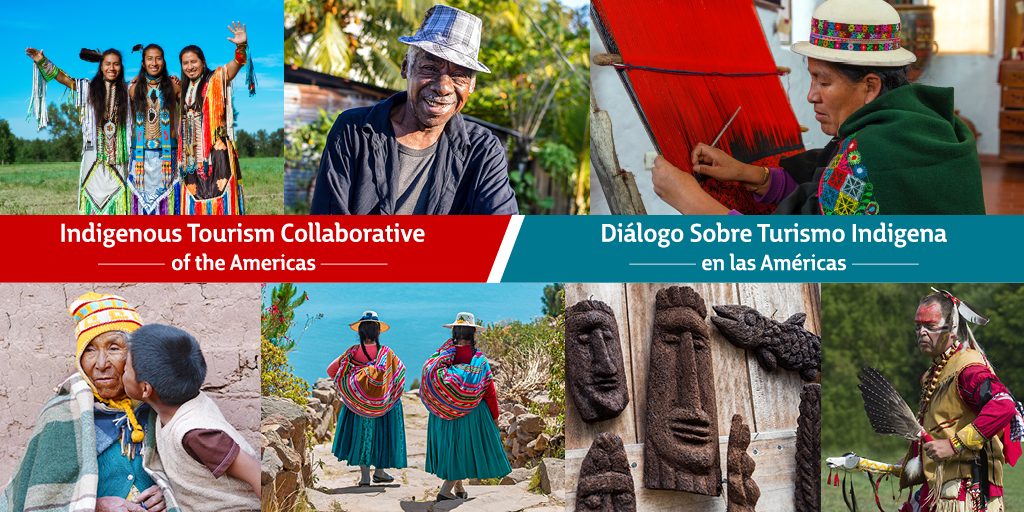 ¿Puedes ayudar a construir la mayor base de datos de recursos informativos turísticos indígenas jamás creada?
El Diálogo de Turismo Indígena de las Américas (ITCA) está lanzando un Portal de Recursos Informativos de Turismo Indígena, un inventario completo en línea de herramientas de desarrollo y gestión del turismo para los pueblos indígenas y sus partes interesadas y socios.
El nuevo portal es una parte vital de la agenda de acción de ITCA en respuesta al efecto desproporcionado de la pandemia mundial en las comunidades indígenas.
Como socio fundador de ITCA, le pedimos su ayuda para recopilar herramientas y recursos informativos existentes para incluirlos en el Portal. La variedad de herramientas y áreas temáticas que recopilamos se puede encontrar en https://turismoindigena.net/
Visite este enlace y únase a nosotros para marcar la diferencia en las comunidades indígenas de las Américas.